Plywood & Sheet Materials
Ryder Services offer a wide range of engineered and technical wood products for the construction, industrial, building trades and private sectors , for more information please contact us.
Below are examples of our most popular sheet materials:
Pourform/MDO
Far Eastern Plywood
Good 1 Side Plywood
Birch Plywood
Marine Plywood
Smart Plywood
OSB
We stock various thicknesses of hardwood and softwood Ply including 3.6mm, 5.5mm, 9mm, 12mm, 18mm and 24mm. Our plywood sheets are a standard size of 2440mm x 1220mm.
We can supply OSB in T&G flooring (1220mm x 600mm) or in full sheets (2440mm x 1220mm) in various thicknesses.
If you would like more information on any other products we stock for the construction industry please click on our Construction Supply page.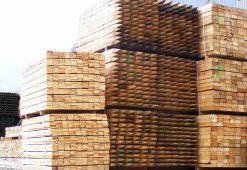 CONSTRUCTION SUPPLIES
If you have any queries regarding our Construction Supplies or would like a quotation, contact one of experienced sales team today on 01683 221082, email us on info@ryderservices.biz.
We can deliver our construction supplies throughout the UK and Europe from our various depots.