GREENHEART
Greenheart comes from the Lauraceae family and can also be known by its latin name, Chlorocardium Rodiaei, and originates from South America.
Greenheart is graded to D70, which makes this a very durable timber, it has a straight, interlocked grain with a fine texture. Greenheart has an exceptionally heavy density with a resistance to shock loads and insect attacks. The heartwood is a pale olive green colour with streaks and a yellowish green sapwood.
The main uses of Greenheart are marine construction, decking, ship building, posts, bridges, piling, fishing rods, sleepers and bog mats.
For more information you can download the specification sheet below: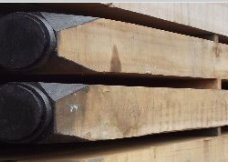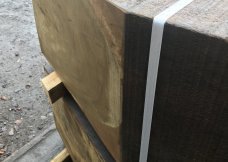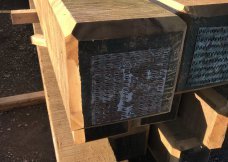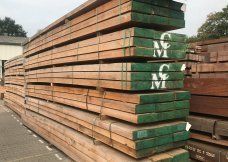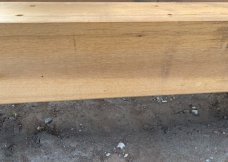 Greenheart timber is one of the strongest hardwoods, making it an ideal product for use in a wide range of construction and marine activities.
Greenheart is extensively used in situations where strength, durability and hard wearing properties are essential. Greenheart is often used in marine environments as an 'untreated alternative' to other hardwoods, as it is resistant to decay, aquatic organisms and has a high density value.
Greenheart timber as with other hardwood and marine timbers is an extremely difficult timber to work with, due to the nature of the Greenheart's interlocking grain structure. However with our dedicated sawmills, we can machine, cut and drill Greenheart timber to suit your specifications and requirements, allowing you to receive the exact product you require. Saving you time and money.
Our Greenheart timber is supplied with an independently audited, full chain of custody, from forest to site. Greenheart is available FSC certified or EUTR compliant.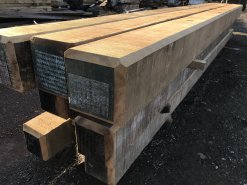 hardwood & Marine Timber Supplier
Ryder Services can deliver Greenheart timber throughout the UK and Europe from our various depots.
Ryder Services supply and deliver various other species of hardwood and marine timbers at very competitive prices.
For more details on Greenheart or any of our other products please contact our dedicated sales team on 01683 221082 or alternatively email us on info@ryderservices.biz