pURPLEHEART
Purpleheart comes from the Leguminosae family, it is also known as its latin name of Peltogyne spp and it originates from South America. Purpleheart grades to D60, which makes it a very durable, dense and hardwearing timber. The heartwood when freshly cut is a bright purple colour, which then becomes a deep purple, with age and UV exposure it turns brown with a hint of purple. Purpleheart's grain is straight, it has a medium texture with a good natural luster.
The main uses of Purpleaheart timber include, bridges, park benches, dock work, flooring, ship building, joinery and furniture.
For more information on the specification, please download the sheet below: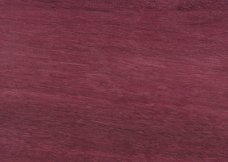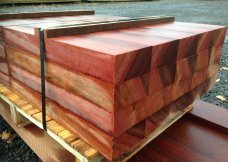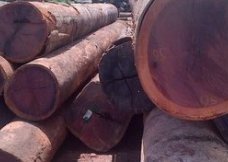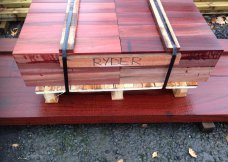 Purpleheart is a very hard, strong and durable hardwood. Purpleheart's high strength and good durability make it an excellent material for heavy outdoor construction work. It is also used for furniture making due to its attractive colour.
Our Purpleheart timber is supplied with an independently audited, full chain of custody, from forest to site. Purpleheart can be supplied EUTR compliant.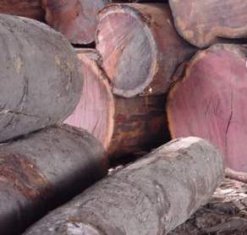 hardwood & Marine timber supplier
Ryder Services can deliver Purpleheart timber throughout the UK and Europe from our various depots.
Ryder Services supply and deliver various other species of hardwood and marine timbers at very competitive prices.
For more details on purpleheart or any of our other products please contact our dedicated sales team on 01683 221082 or alternatively email us on info@ryderservices.biz