Timber Heading
In basic terms, timber headinga are a traditional horizontal technique whereby timber sets are used to support a tunnel construction. Usually hand dug, this method hasn't really changed in decades and is a specialised skill.
Timber headings offer a very versatile solution for tunnel construction, allowing tunnels to be excavated manually (avoiding obstacles) using the timber headings to support the ground above. We can cut tunnelling timber and timber headings to any size or specification, we can cater for irregular tunnelling requirements.
Refer to our timber heading sketch below for more information.
Ryder Services provide a bespoke service for the tunnelling industry, we can supply many materials which can be used in the tunnelling industry including, timber, straw bales, blocks and wedges.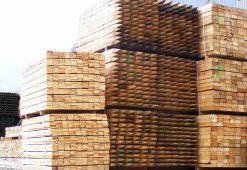 construction supplies
If you have any queries regarding our Construction Supplies or would like a quotation, contact one of experienced sales team today on 01683 221082, email us on info@ryderservices.biz.
We can deliver our construction supplies throughout the UK and Europe from our various depots.